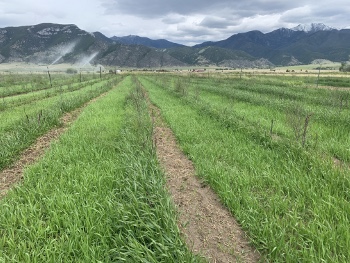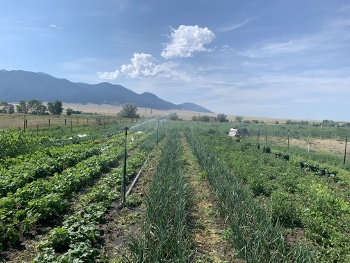 Farm Friends 2021
Are you looking for a new adventure? Here is an opportunity to join us on the farm!
Covenant Gardens is located south of Whitehall near the Jefferson River in a place called Waterloo. Our production has grown steadily for many seasons as we supply our regular markets across SW Montana.
Demand for our biologically grown garden starts, fresh asparagus, and summer produce exploded in 2020 due in large measure to the Sars-Cov-2 pandemic. This demand remains high today, and we expect it will continue into the future. Our customers quickly see for themselves the difference local foods can make when produced with integrity by healthy, sustainable farming practices.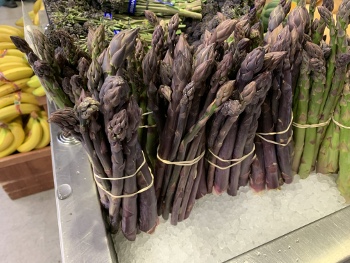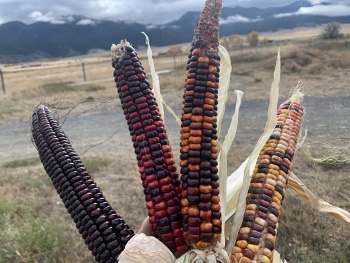 Now we need a handful of volunteers to join us as Farm Friends to help us to expand our regenerative agriculture production and keep up with our current markets as well as add new markets in the future.
Would you like to join us as a working partner with a local mini-farm?
Perhaps you are single and don't currently have access to a garden plot. Or maybe you are a part of a family looking to improve the quality of your family table with fresh, local produce all season AND lower your grocery bill. Even if you want access to garden veggies, but aren't able to swing the daily demands of tending and watering your own garden... Whatever your situation may be, we have a flexible opportunity that will fit your specific needs. Here is your chance to be a part of a proven system and a productive setup where you can participate and contribute to the harvest.
Consider joining us as Farm Friends to invest some free time and work to develop a mutually beneficial relationship.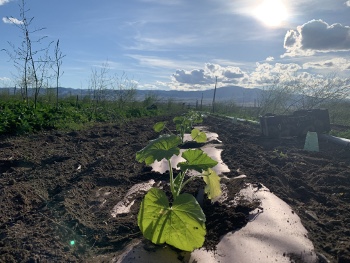 Here are some of the many benefits for those who become active volunteer Farm Friends with Covenant Gardens:
Generous shares of garden plants, fresh asparagus, summer veggies and the fall harvest for you and your family in exchange for your work investment over the season. Our Farm Friends get "first dibs" on the harvest before we supply our markets.

Know where your food comes from and how it was grown. See the integrity of regenerative agriculture for yourself and learn why true health works from the soil upward and outward.

Cash stipend to cover transportation, gas expense, and other incidentals for farm work days

Flexible schedule -- come only when it is convenient or during our peak work season demands and still receive benefits all year long.

Our greenhouses provide a pleasant work environment with temperatures ranging from 75-90 degrees during the day. Escape the Montana cold and enter our early spring environment as we work with thousands of seedlings from late March through May.

Therapeutic benefits to working in biologically healthy soil with your bare hands (and feet!) all summer long. Sunshine and excercise are good for you.

Gain valuable experience on an economically viable local farm that implements regenerative farming practices using no synthetic fertilizers, herbicides, or pesticides.

A personalized garden plot, if you would like, for you and your family to experiment with your own garden plants. This can be maintained at your discretion and will be located in our irrigated plot making daily maintenance and watering super easy.

Farm parties!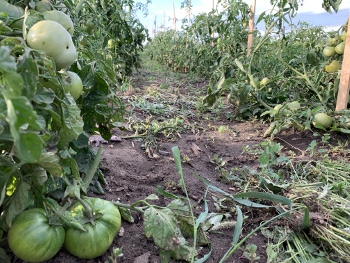 If you are interested in joining Covenant Gardens volunteer Farm Friends, please e-mail me for more information at covgardens@gmail.com. Once you join us, we will add you to our e-mail list and update you regularly about upcoming activities so you can join us on the farm.
Blessings,
Tim Martin
Covenant Gardens
covgardens@gmail.com
P.S. Here are some links to some video clips from our farm projects: 
Greenhouse Plants Ready for Market
Abundant Life Diversity With Deep Soil Health