May 4 , 2011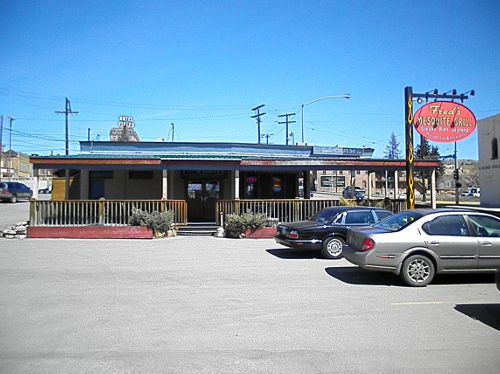 We are currently making mid-week deliveries to the Dancing Rainbow Natural Grocery in Butte at 9 S. Montana Street. First come, first served!
Covenant Garden's fresh, local produce now served at Fred's Mesquite Grill (when available) in Bute at 205 S. Arizona! 
We are still harvesting our fresh spinach and garden lettuce to order. See details below to place your order.
---
 

  April 24, 2011 

Fresh local garden produce now available!

We are currently harvesting our fresh spinach and early leaf lettuce to order.

Email us here to place your order and arrange for delivery to the Whitehall drop-off point. Special thanks to Heather at The Sweet Thyme Cafe for our local drop-off point in Whitehall at 105 W. Legion!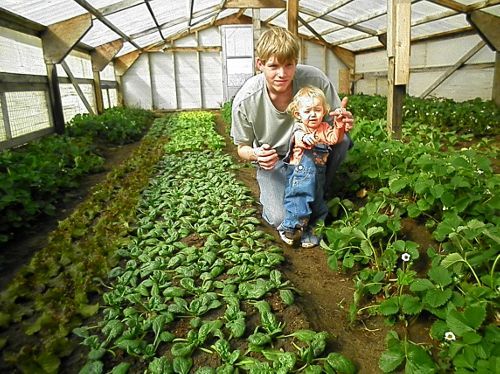 We custom harvest to your order!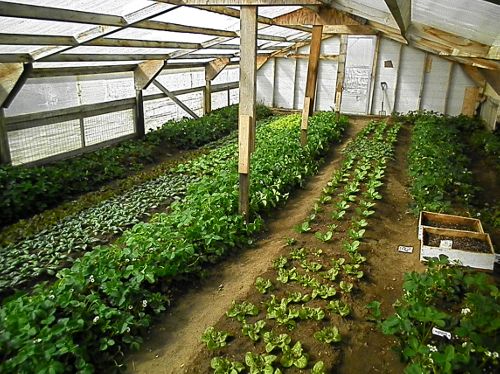 Spinach is currently $6.00 for a full grocery produce sack.

Mixed leaf lettuce is $4.00 for a full grocery produce sack. 
Various butterhead, full head, and Romaine lettuce will be available by the head within the next couple of weeks. Strawberries will not be far behind. They are already larger than raisins and growing fast. Stay tuned for updates as the early greenhouse season develops...
This is the freshest produce available. Your order will be picked and delivered to Whitehall by 9:00 a.m. on the same day. You simply stop by The Sweet Thyme Cafe (see picture below) at your convenience during the day and pick up your order. (The earlier the better for peak freshness.)
Look for the cooler on the west side of the building outside in the courtyard. Take the order labeled with your name and leave payment inside the money box. When you want more, just e-mail us again for another delivery at your convenience.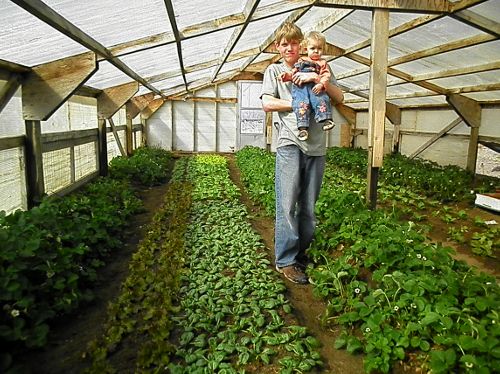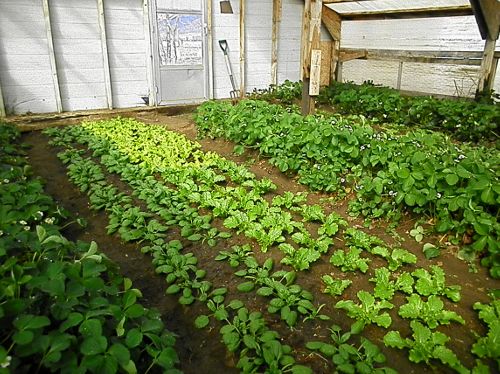 Thanks for visiting Covenant Gardens!
The Sweet Thyme Cafe
(Our Local Delivery and Pick-up Location)