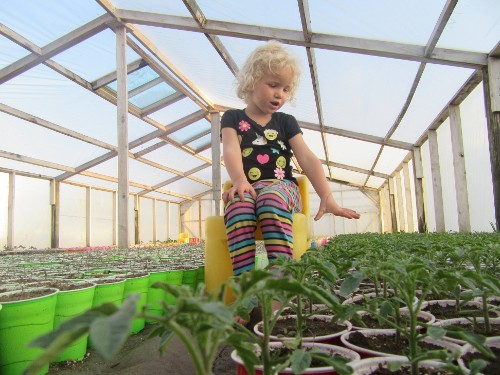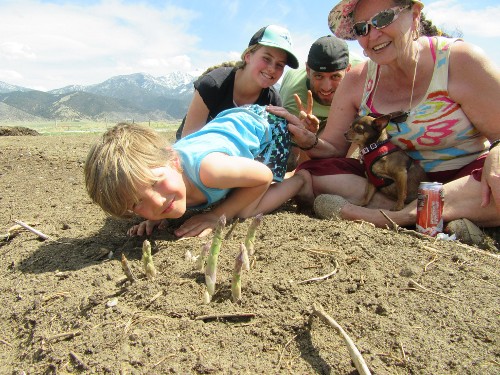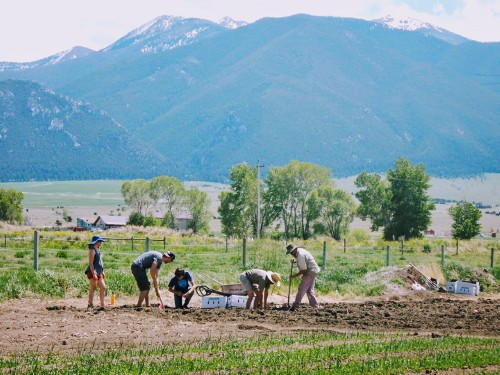 Spring has Sprung at Covenant Gardens! 
The weather is turning warmer and the days of gardening and fresh produce are near. We want to update you on all of the early developments and new details for 2020.

 

Covid-19 Update:

 

Update: May 2020

All of our planned markets will take place as originally scheduled.

We will also take extra precautions as we serve you at our open markets by wearing masks to reduce virus risks. We value your safety. We believe it is only right and fitting that we should do our part to support the fight against the SARS-Cov2 virus by wearing masks. This non-pharmaceutical intervemtion has proven to be effective in preventing transmission  of Covid-19. 


Update: March 2020

We are planning to increase our capacity due to expected higher demand for our plants and general gardening interest in 2020. It appears that the old concept of the "Victory Garden" may return in light of the current fight against the Sars-Cov2 Virus.

Our schedule for upcoming markets (listed below) will remain in place if at all possible. The Farmer's Markets in Helena and Butte are currently being evaluated for safety in light of virus risks. Stay tuned for decisions regarding those markets by about May 1st.


One alternative we are considering is home delivery of plants to your doorstep if you wish to avoid the public traffic at our markets in Butte, Helena, Whitehall, and Bozeman. If available, our fresh Jersey Supreme and Purple Passion asparagus can be included in your order as well (yum, yum!). 

Beginning on May 1st, you can choose your selection of plants from our Variety List, and e-mail your order to Covgardens@gmail.com. We will let you know our scheduled delivery days via return e-mail, and drop the plants off at your doorstep on our delivery day.

This home porch delivery will minimize risk of spreading the virus due to social interaction, and it will help protect the safety and well-being of our customers. There will be no extra charge for this delivery service, but tips are always greatly appreciated.

We hope you and yours stay safe, and have a great 2020 growing season!

 
---
We are happy to announce a brand new source for your local produce from your local farmers! Give a big welcome to RootCellarFoods.com.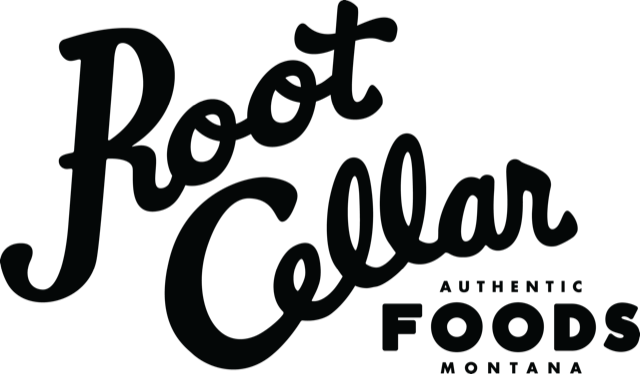 Located in the Gallatin Valley, Root Cellar Foods converts local and regionally grown vegetables into ready-to-eat or ready-to-cook products for wholesale and retail in the state of Montana.
Beginning June 12 2020, they are excited to start offering locally grown produce through their new Online Market for home delivery or convenient pick up in the Gallatin Valley.
Root Cellar will be adding new products like cheese, eggs, flowers, and honey regularly, so check back often for current offerings at:
---
2020 Plant Season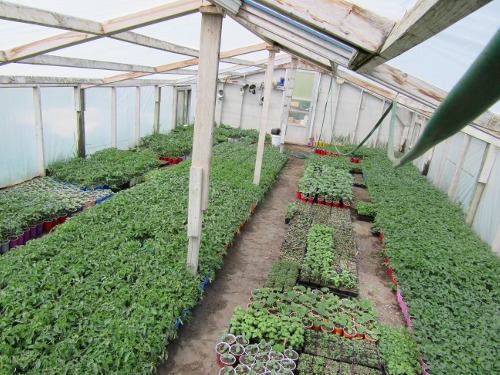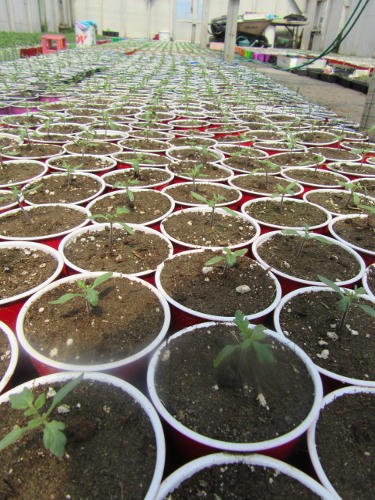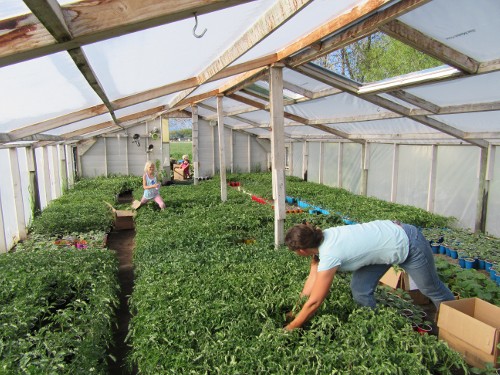 Check out our 2020 Variety List here. We have a number of new varieties of tomatoes and peppers for 2020 along with a wide selection of spring greens and garden strawberry plants. 
Most of our plants will be just about the right size to plant in your garden from May 1 to May 30. Please see our regular plant market schedule below for upcoming locations and dates.
Bozeman 
All of Covenant Gardens plants will be available for purchase at both locations of Kenyon Noble Lumber and Hardware.


This will be the second year our plants are carried by this retail store, so let them know how our plants do in your garden.

 

Click here to see the 2020 Variety list.



Manhattan
Western Pines Livestock Bedding and Landscape Supply located at 4225 Amsterdam Rd.,Manhattan, MT.

Give them a call at (406) 282-7527.

 

 

  

Click here to see the 2020 Variety list.

Whitehall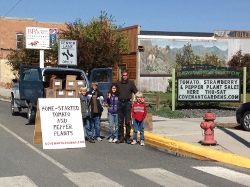 Whitehall market for our tomato, pepper, strawberry and garden plants begins Saturday, May 9th. Come visit us on the corner of Legion and Division Streets Thurs-Sat throughout May (weather permitting).

Our usual schedule runs from mid-morning to about 5 P.M., but can vary with outdoor conditions.


Call 287-5302 if you have any questions or to find out if we will be in Whitehall on a specific day and time. You can also call to arrange to come pick your own plants out of the greenhouse in Waterloo.
Click here to see the 2020 Variety list 
Butte
Covenant Gardens is planning to deliver plants to the Butte Farmer's Market in Uptown Butte on May 23rd and 30th as well as June 6th and 13th (weather permitting).
Because this is a later market, some of our stock may be sold out by this time. Come on over to pick your own plants out of the greenhouse in Waterloo earlier if you want to be sure to get the exact varieties you want. Call 287-5302 or e-mail us at covgardens@gmail.com to set up a time to visit. 
Click here to see the 2020 Variety list
Helena
Covenant Gardens is planning to return to the Helena Farmer's Market beginning on May 2nd (weather permitting).
We hope to be able to supply this market throughout the month of May with plants and fresh asparagus as our harvest allows. 
Click here to see the 2020 Variety list
---
2020 Asparagus Season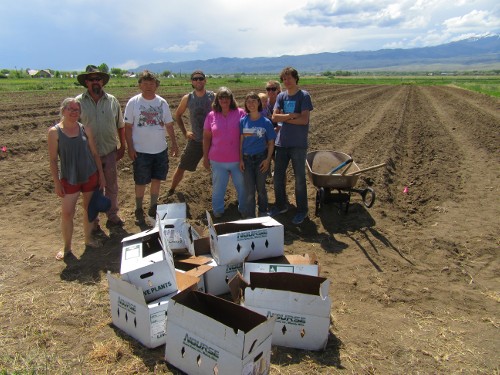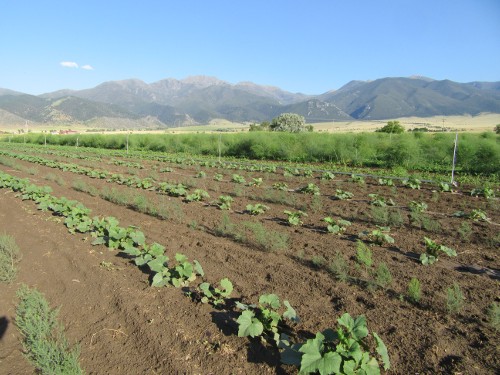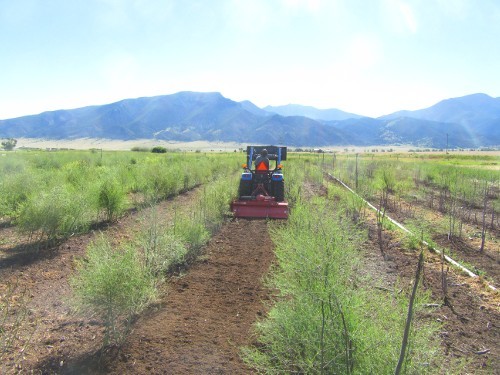 We planted another half acre of Purple Passion asparagus in 2018. This takes our total asparagus production to over 2 acres for 2020! 

Looking for bulk pricing on our fresh asparagus?
Call us at 287-5302 or e-mail us at covgardens@gmail.com to place an order for 10 lbs or more and we will give you a discount price.

You can also pick up our asparagus in season at our regular markets in Bozeman, Butte, Helena, Whitehall, and Livingston.


Town & Country Foods located in Belgrade, Bozeman, and Livingston.

Heebs Fresh Market (Highland Blvd. and E. Main St. in Bozeman)
Dancing Rainbow Natural Grocery located at 9 S. Montana St. in Butte.
Bloom Health and Wellness located at 105 W Legion, Ste C in Whitehall. 
(In the Bordens Building)
Butte Farmers Market
(Saturdays through May).

Helena Farmers Market (Saturdays through May).